Solar Photography - August 21, 2017
August 21, 2017 - Reading time: 2 minutes
My contribution to the 2017 Solar Eclipse craziness. I shot nearly 200GBs of video and still images with a QHY5III178 CCD camera, Nikon 300mm lens, Seymour Solar filters. 
I did manage to pick up some decent sun spots on all the filtered images: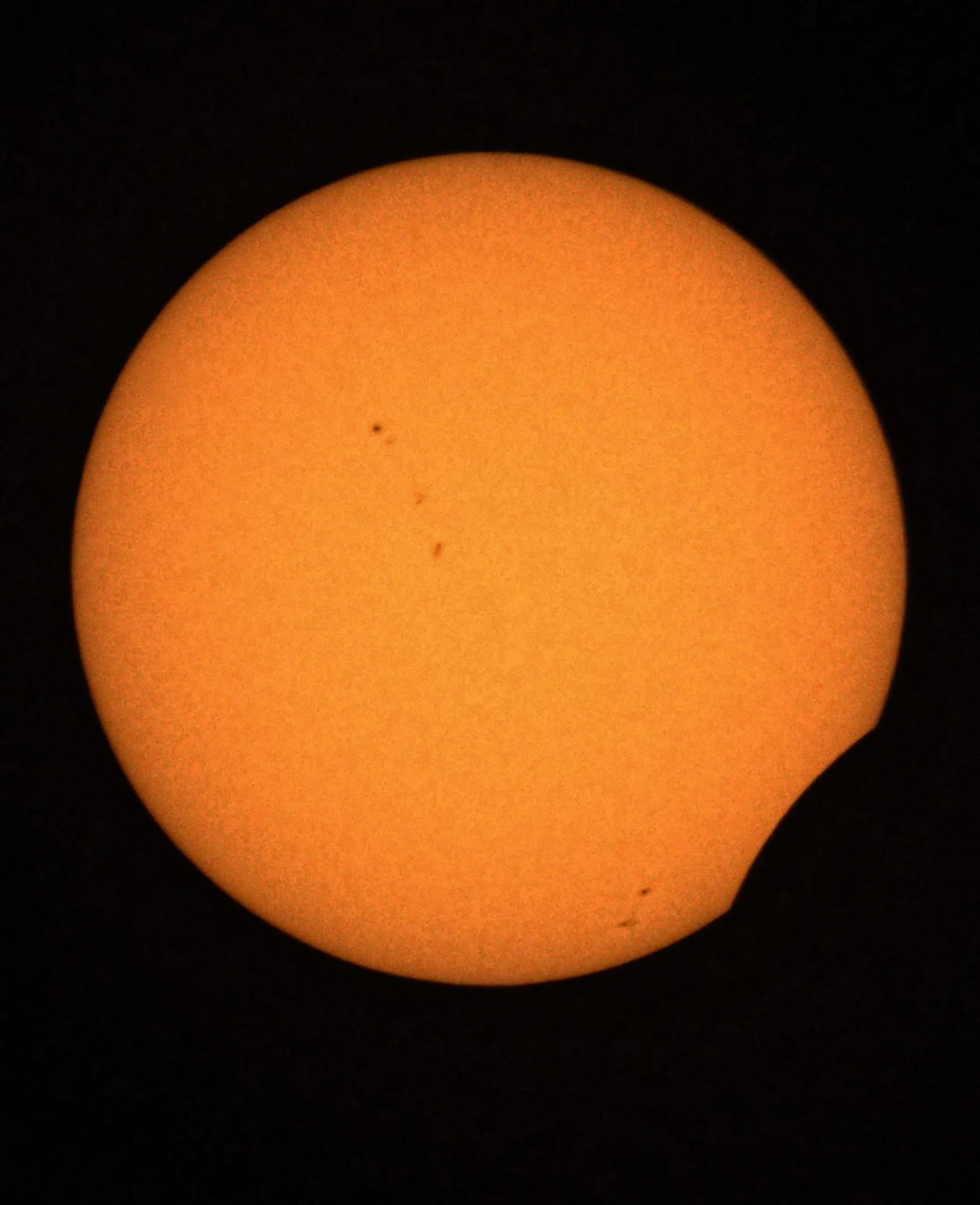 Solar eclipse and moon composite shot: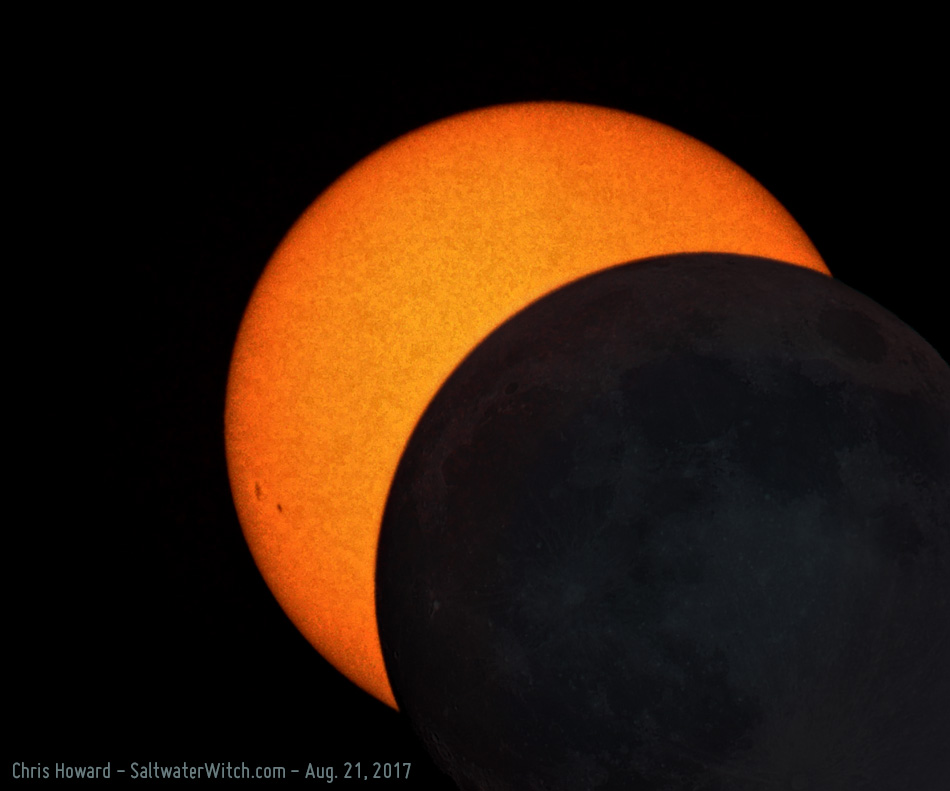 Here's the simple setup I used for these solar shots: QHY5III178 CCD camera, Geoptik Adaptor for Nikon lenses, Nikon 70-300mm lens, Seymour Solar filter. I used SharpCap under Windows 10 to capture frames. And before you ask I'll say, yes, I am using dew heater strips to hold on the solar filter, which is sized for 4.1" diameter scopes (like the William Optics GT-81). And yes, that isn't very safe if I was looking directly through the lens, but since I was doing all of this from the shady comfort of my garage...well, that's okay then, right? Sometimes you just have to rig something up to take some pictures.