New Scope!
June 8, 2021 - Reading time: 4 minutes
Looks like I'm going to become an OTA-wieldin' Collimatin' Reflector guy! I have been a refractor guy from the beginning. My first serious scope was the William Optics GT81--six or seven years ago! I used a Nikon D3100 and then the full-frame Nikon D750 for a little while before diving in completely with narrowband and a monochrome astro camera, an Atik 414EX CCD. 
Last week I bought a new telescope and it arrived today, an Apertura 8" Newtonian Imaging scope with a focal length of 800mm at f/4. There are a bunch of inexpensive fast Newtonians on the market, sold under different names and brands, and at least some of them, including Apertura, TPO, TS-PHOTON are rebranded/painted OTAs made by GSO (Guan Sheng Optical) in Taiwan. 
The Apertura came in at $499, one of the least expensive 8" Imaging Newts, but it has some upgrades over what's pictured on the Highpoint Scientific site: better focuser, better dovetail bar (see the red vixen bar in the pic below--that's included). Even the guide scope shoe has two threaded hold downs, but the product shots only show one. Pleased about that. (It came with one thumb screw, and I can add one. No problem. For the guide scope I replaced both with hex socket cap screws).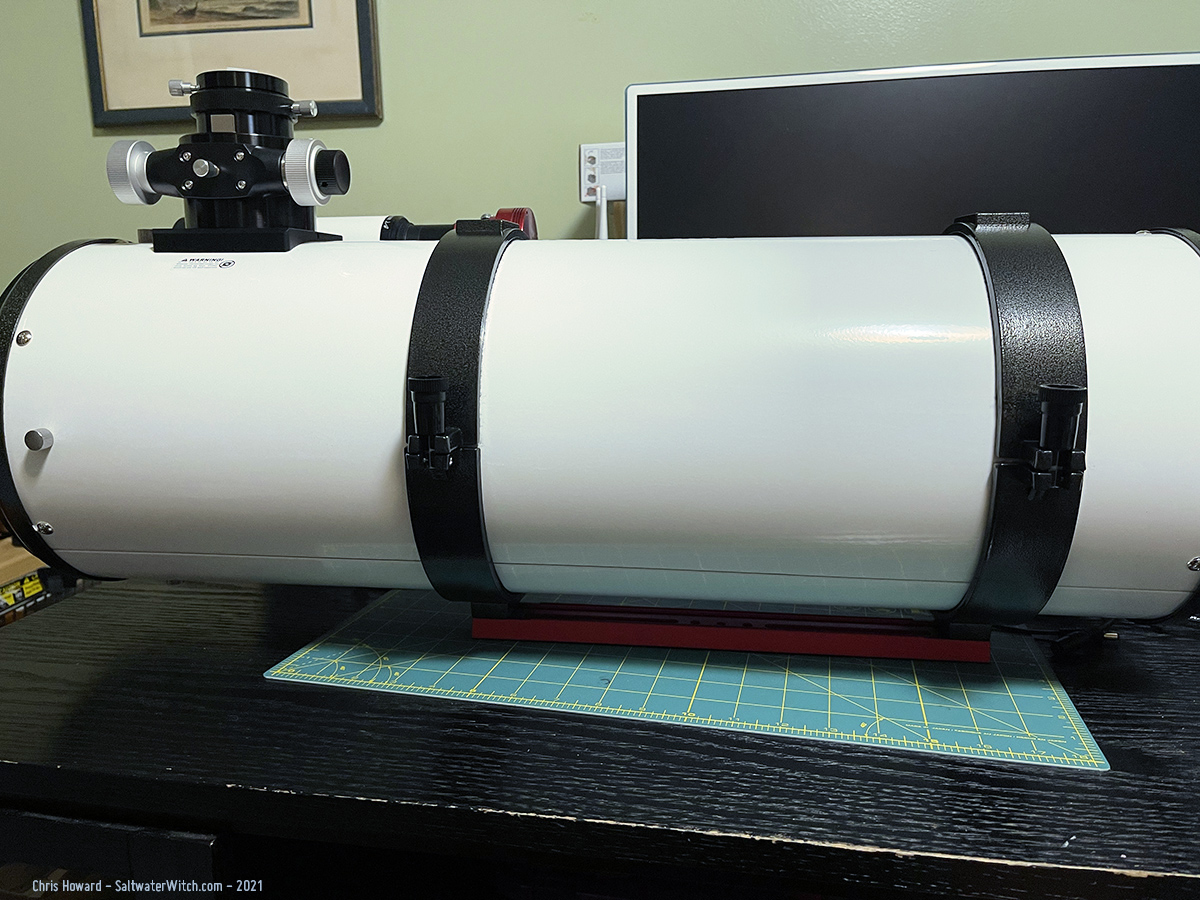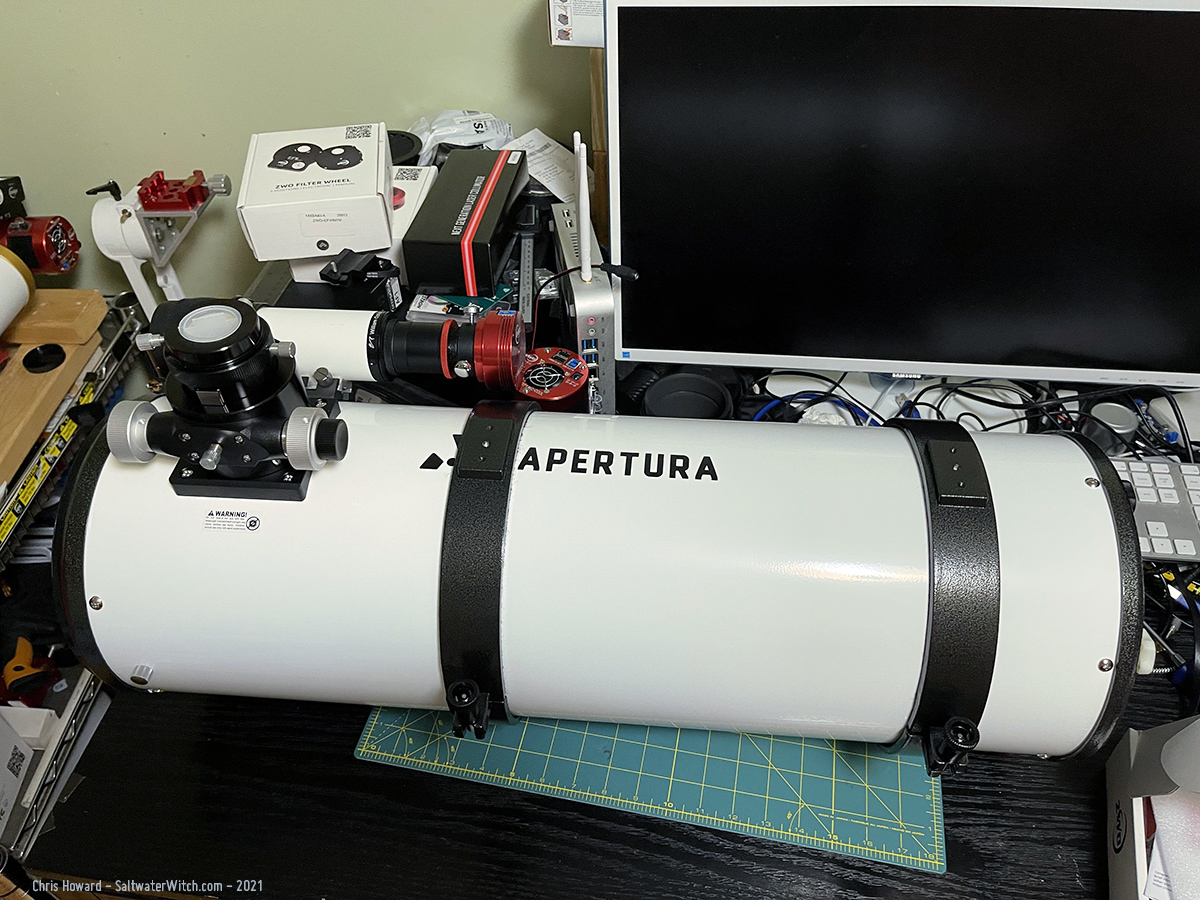 The focuser surprised me because my old Astro-Tech RC scope came with the bottom of the line GSO crayford, and that's what I expected here, given the product pics on Highpoint, but when I opened the box I noticed this one came with the better and newer GSO focuser, the linear bearing crayford. It's no Moonlite, but it'll do.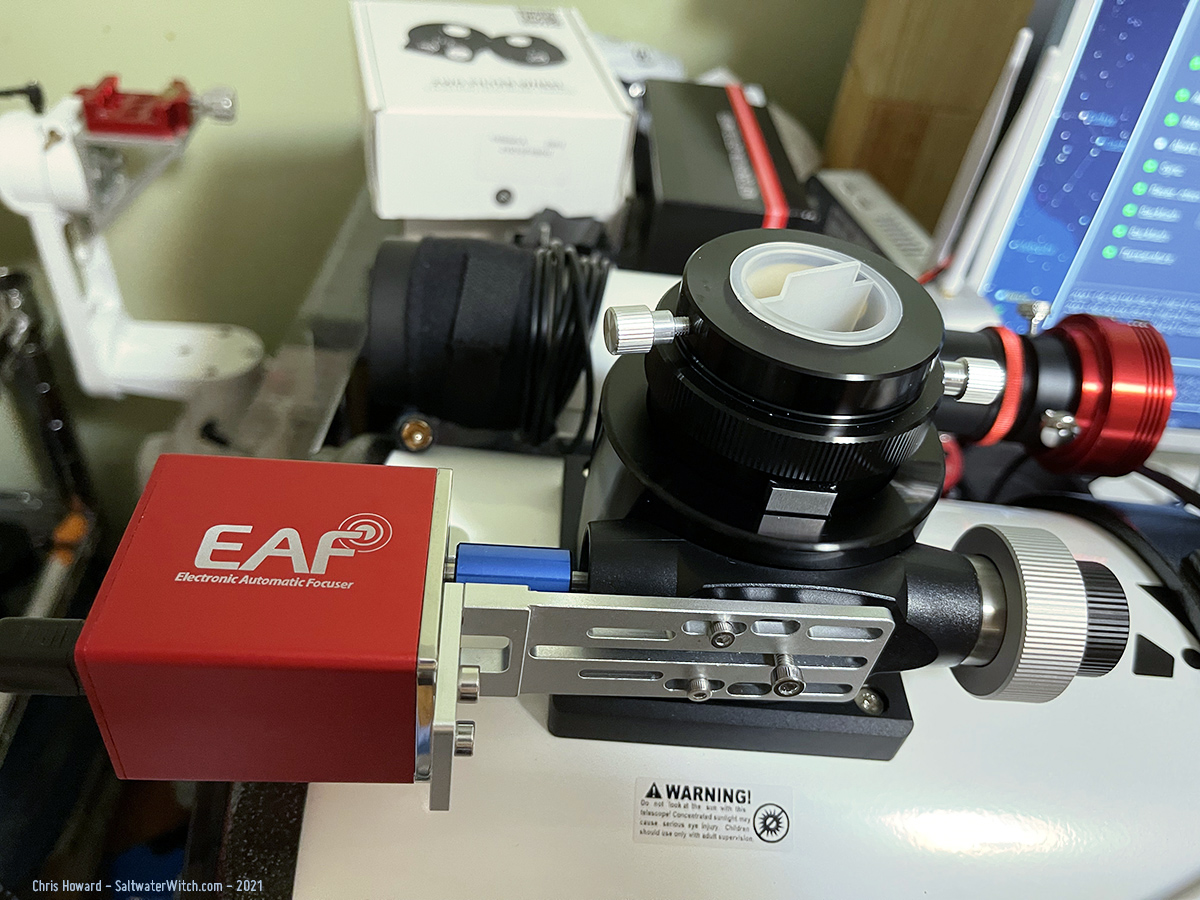 I spent no time at all adding the ZWO EAF autofocuser, the 2nd generation model that's powered off the USB and doesn't require the 12v dc line in. This has been sitting on my workbench for months, waiting for a scope to autofocus! I'm testing it out right now in Ekos (on the screen in the background). That's my William Optics 50/200mm guide scope + ZWO ASI120MM-S camera attached to the Apertura behind the focuser.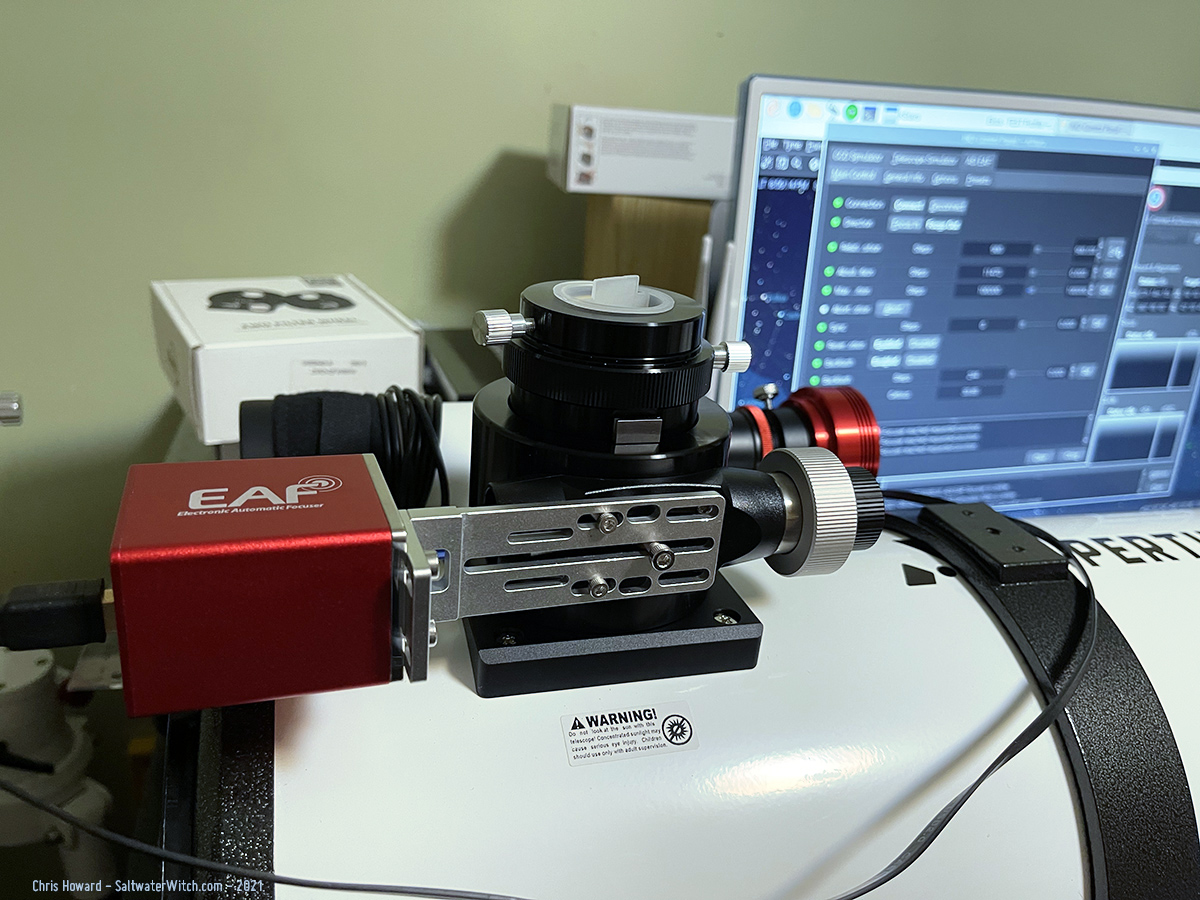 The Apertura came with a really nice red-anodized Vixen-style dovetail bar--13"/330mm long. Perfect.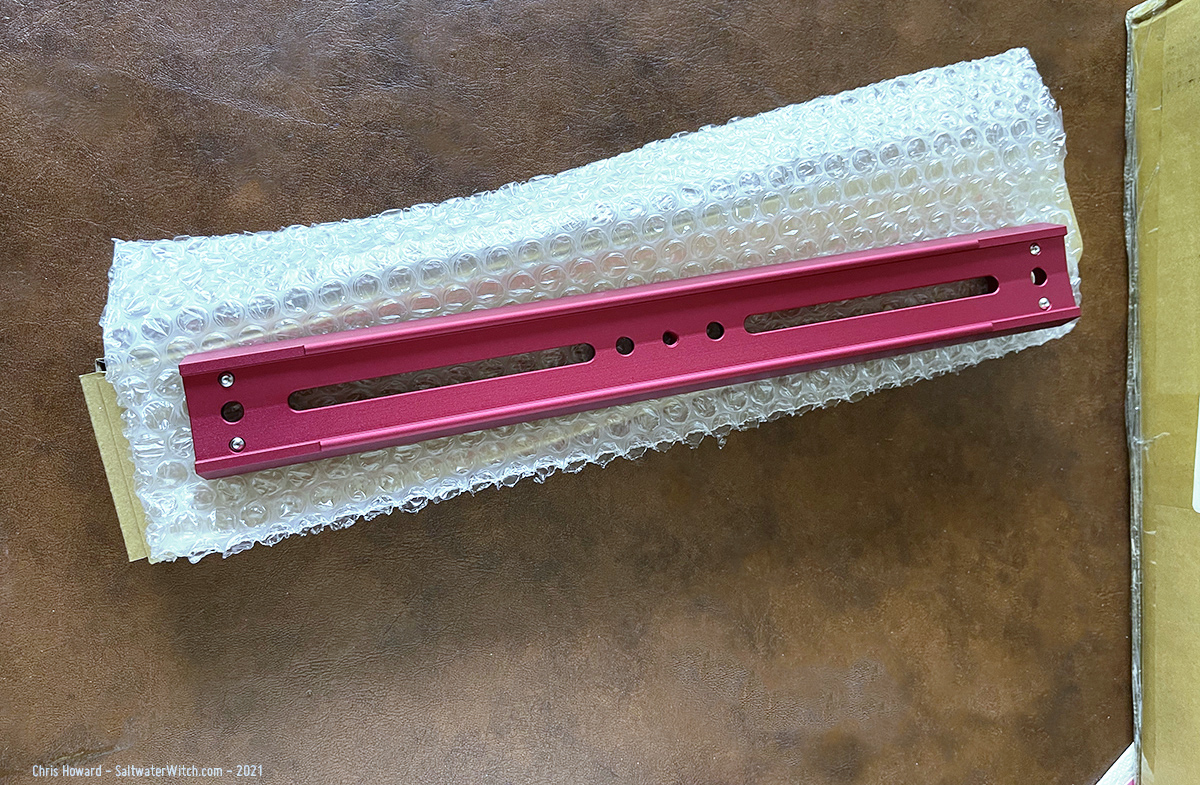 Of course, an hour after UPS dropped it off it started raining--a full on summer downpour.
I'll test things out when we get some clear skies. I'm still waiting for a coma corrector--it seems there isn't one Baader coma corrector Miii anywhere on this planet for sale. I'm on hold until late June for more stock, so it may be July before I get some serious imaging out of the Apertura 8" Newtonian. There is a much less expensive (around $100) Apertura coma corrector, which I may try.
Link to Highpoint Scientific: Apertura 8" f/4 Imaging Newtonian OTA - 8F4N